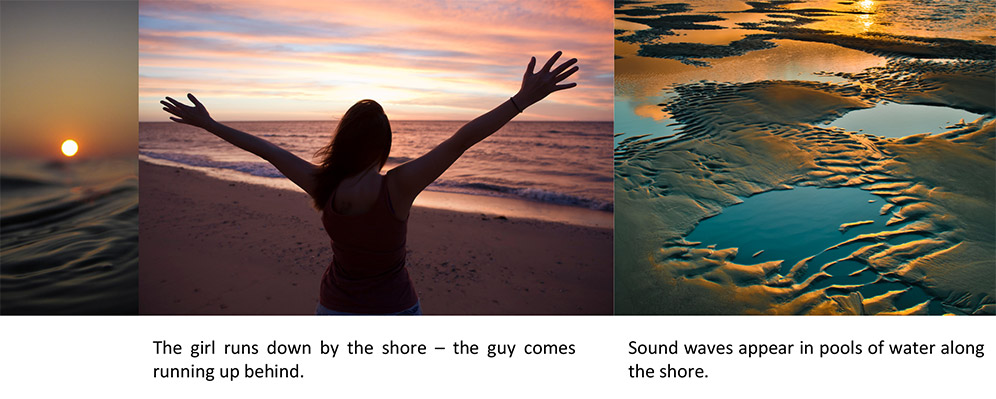 Soundcheque launch
Soundcheque, a start up music agency, approached Inproductions to create their Promo. Their mission to unite people requiring music with people making music needed to be reflected in the film. A launch event to incorporate both the screening and showcase the performance of the rosterred artists was also required.
An up and coming film maker with music experience was sourced to provide a treatment, while Inproductions commenced on production, along with the event concept, paying close attention to the strict overall budget.
"Soundwaves" was devised with water being used as the thematic basis for the piece. Not only did it act as a metaphor throughout the film, it also gave the opportunity to visually represent music through sound waves in the water. Whilst filming was taking place at London and "Lake" locations, options for the launch were considered and presented. 'Concrete', a versatile and technically proficient music venue was chosen. Its Shoreditch location was also ideal for proposed guests and potential new clients.
The event was a great success, enabling the agency to create a platform for artists to be discovered by music supervisors and film makers, whilst being rewarded fairly for their talent.